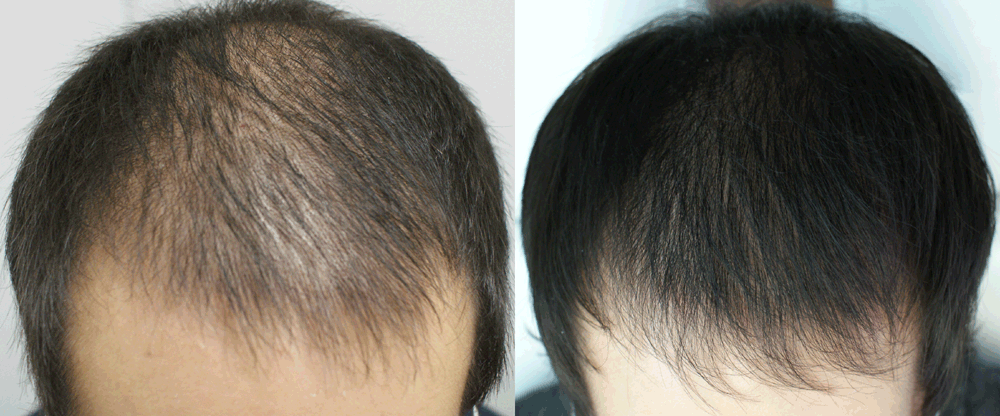 One of the latest techniques to treat hair loss and trigger hair regeneration is Platelet Rich Plasma Therapy. It is a non-surgical treatment method used to treat scalp, skin and hair stimulation.
Therapy Procedure
Blood sample is collected from the patient, just like any routine blood test. This sample is then centrifuged at a high speed, thereby separating the blood from its Platelet Rich Plasma. The separated PRP is then injected into the patient's scalp. As a precautionary measure, anaesthesia is injected into the patient's scalp before injecting the PRP so that no pain is felt during the treatment. Once injection of PRP is done, patient's hair is washed and then he is all good to leave the clinic.
Benefits of the Healeon Medical System include:
Non-invasive mode of treatment
Patient's blood is used to treat him. Hence, no possibility of getting infected
Only a small sample of blood is required for the treatment
Time saving, easy to be executed treatment
Helps increase platelet concentration.
The Science of PRP
Presence of platelets helps resurgence of hair follicles on the scalp. Because of the usage of PRP in hair restoration treatment, the newly implanted hair follicles are stimulated and push them towards the growth phase. Platelets also include other blood components such as lysosomes, granules and glycogen, also known as intracellular particles. These particles play a significant role in various body processes like blood clotting, healing and other regular wear and tear processes.
Success of PRP
The degree of PRP Therapy success varies from patient to patient. However, the PRP Therapy is widely considered as a success, due to its evident positive results across the world. Usually, PRP needs to be applied to the patient every three to four months.
PRP Treatment Must Not Be Undertaken By
Patients with any kind of addiction to smoking, alcohol or drugs should strictly avoid PRP treatment. Besides, those suffering from chronic infections, chronic skin diseases, liver diseases and anticoagulation therapy should also avoid PRP therapy. Patients suffering from cancer, metabolic and systemic disorders should also stay away from this treatment.
Compatability with other medical therapies concurrently
One can definitely undertake parallel treatments for other medical reasons.