Laser Hair Removal Treatment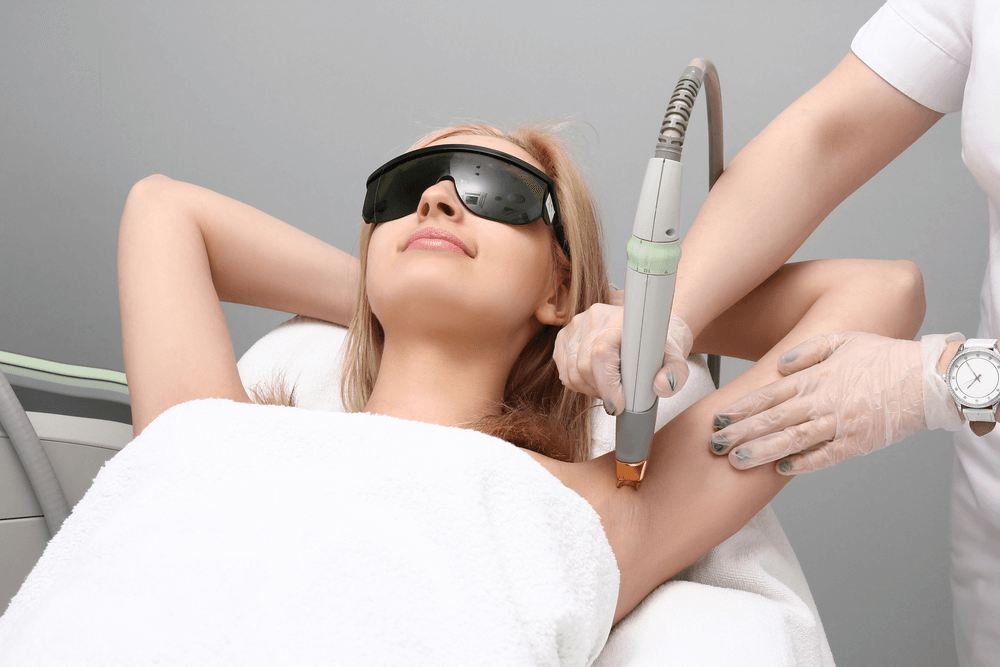 The laser treatment for hair removal of Bombay Cosmetic treatment is the best The Laser hair removal treatment is another good choice that can be considered if you're looking for a permanent hair removal solution for areas like the eyebrows (shaping purposes), the side locks, the upper lips, chin or neck etc. Laser Hair Removal treatment specialist at Bombay ensures to do it to a nicety.
During the procedure, the other parts that are not under the beam will be covered to protect the skin. This is done with the help of a cooling device or gel that is applied on the skin.
What is Laser Hair Removal Treatment?
For those who are looking for a permanent way to reduce or eliminate unwanted hair, the effective and Laser Hair Removal is undeniably one of the best methods. This can be done on various parts of the body and is generally done by a specialist who is trained to carry out the procedure in the right way.
How is Laser Hair Removal done?
Considering that this is a medical procedure, the relevant precautionary measures are taken so that the procedure can be success. The roots or follicles are targeted with the help of the laser light. This is why it is generally done when the hair growth is at its full length.
Benefits of this treatment
Permanent Solution
This is a permanent treatment when it comes to the removal of unwanted hair from areas like the underarm, arm, leg, face, bikini lines etc.
Precision
This is a very precise treatment and is performed only on the area that it is intended to. Since all the precautionary measures are taken, you can be sure that it will affect no other area.
Speed
Considering that this is a fast procedure, the speed factor is really beneficial. Since there are many follicles that are targeted at the same time, the area can be treated within a matter of seconds. However, in areas where patient has long hair, it can take some time. This includes the legs, hands and even underarms or back etc.
Predictability
These results can vary depending on the area that is being treated and the size of hair; and, that's the reason why this treatment is very predictable.
Convenient and Effective
It's a convenient and effective treatment as it can target big or small areas easily and the results are visible immediately. For the complete removal of hair, the specialist will recommend different number of sessions.